About Maxie's Excavating
in Saskatoon
Founded in 1972
Operated out of Saskatoon, SK for over 40 years
Privately owned
Main focus areas: civil earthwork construction, aggregate processing and supply, demolition and land development
Establish lasting relationships with our clients by meeting project goals on time, within specification and on budget
Committed to quality and workplace safety
Confident in our abilities and proud of our work
Core Values
SAFETY: Committed to ensuring a safe, healthy work environment by integrating safety and risk management into our daily operations.
INTEGRITY: Maxie's is a company built on trust and we adhere to the values of quality, honesty and hard work.
RESOURCEFULNESS: Our company motto is "We Make it Happen", and we do--every time.
CUSTOMER SATISFACTION: We listen. Our pledge is to build lasting relationships with our customers by exceeding their expectations and providing the highest level of service and quality.
TEAMWORK: Our people are our greatest asset. The combined strength and knowledge of our employees allows us to tackle challenging projects and succeed.
Health and Safety
Our number one goal is to have an injury and accident free workplace.
At Maxie's Excavating, we recognize and value the importance of protecting the health and safety of our employees while maintaining a focus on the environment and communities affected by our operations. Our safety program is dedicated to identifying, correcting and preventing hazards that could adversely affect our employees, customers and the general public. We are committed to delivering safe reliable services in a responsible manner to the clients that we serve.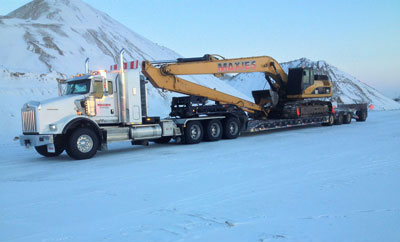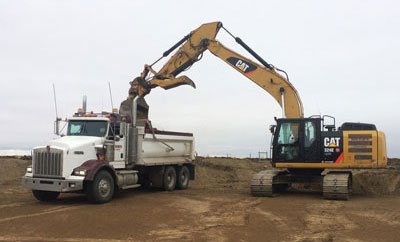 Membership
Fleet
Excavators - 13
Long Reach Excavators - 2
Mini Excavators - 4
Motor Graders - 5
Crawlers - 8
Articulated Rock Trucks - 15
Wheel Loaders - 10
Skid Steers - 13
Compaction Units - 11
Water Trucks - 4
Tandem Dump Trucks - 9
Tandem End Dumps - 10
Tridem End Dumps - 2
Transport Units & Trailers - 3
Horizontal Grinder – 1
Mobile Repair Vehicles - 4
Support Units – 100